About Us
Agra Oil commenced its operations in 1972 and has risen to being one of the most trusted and successfully sustaining enterprise in its field backed by thorough professional approach. It was incorporated as Agra Oil & General Industries Limted a public enterprise in the year 1995.
In the sprawling campus of over 25 acres our state-of-the-art plant has in-house facility to dry the seeds up to optimum production standards, cleaning & sieving, grinding & automatic transfer to the oil extracting machines. The final product is filtered by driving out the uncrushed particles up to the level of 0.5 microns in order to make the oil shiny and transparent. The packaging division also stands apart for most of its contemporaries that all lie within an online integrated system.
Its by-product i.e. Oil Cake is marketed in rural areas and it serves the purpose of a premium selling cattle feed which increases the capacity of milk production in cattle.
Today, we have the marketing offices across all the Central and Eastern States.
We have been successfully marketing our brand Krishna for most health-conscious households by keeping and maintaining highest standards of quality. Swastik is a product for the consumer who is more price conscious.
Reaping the benefits of our extensive sales network, we have also introduced soybean refined oil which we procure directly from high seas and after lab tests pack it under our umbrella.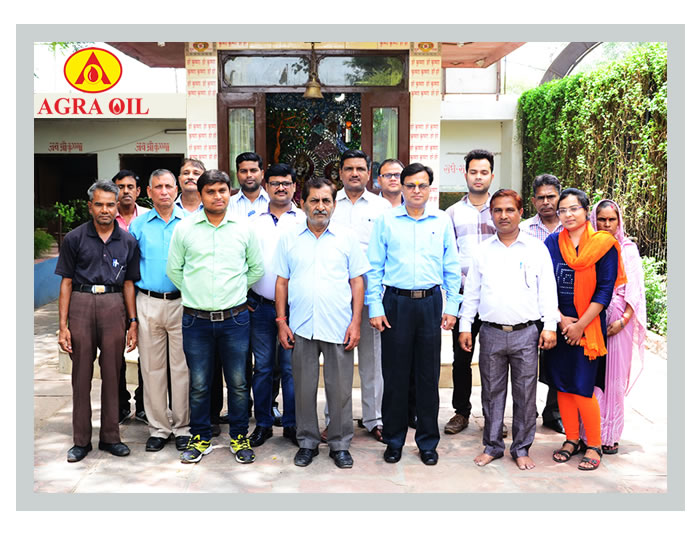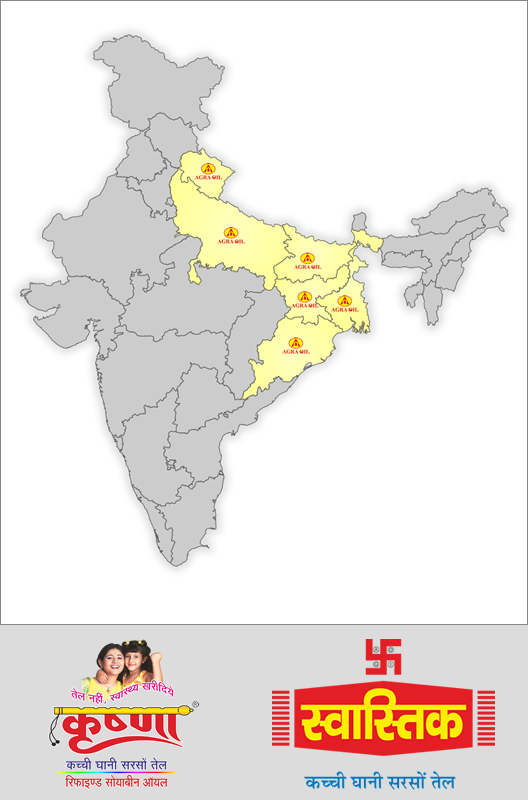 Distribution and Expansion
We have extensive distribution in the states of Bihar, Jharkand, Odisha, Uttarakhand, Uttar Pradesh and some parts of West Bengal.
We always look forward to expand to newer avenues and continue to do so. We solicit enquiries for the untapped areas.